Curing snoring: Is it treatable?
Believe it or not, snoring has a solution. You can find the right way to eliminate these annoying night sounds from your life. This time, we have put together all the necessary information on the subject in order for you to understand and treat snoring in your life once and for all.  
Read on and find out all the details. 
Snoring is the loud, dry sound produced during sleep. This happens because the throat muscles relax with sleep and the passing air makes them vibrate and sound annoyingly. 
All human beings are prone to snoring while sleeping. Occasionally, this situation is not considered a problem. However, when the situation is very frequent and loud, it can be considered a chronic problem related to other serious health problems. 
In addition, in the long run, they become a nuisance for our partner who must witness all this while he or she is unable to sleep well. 
Another very particular situation of snoring is that, being a nasal congestion, it can cause what is called Obstructive Sleep Apnea (OSA).
Treatments to cure snoring
In order to achieve an effective treatment, it is necessary for the patient to see a medical specialist who will recommend the best option for their case. In summary, the main recommendations can be:
Dr. Lech is an otolaryngologist in Panama ready to help you regain your quality of life and breathe better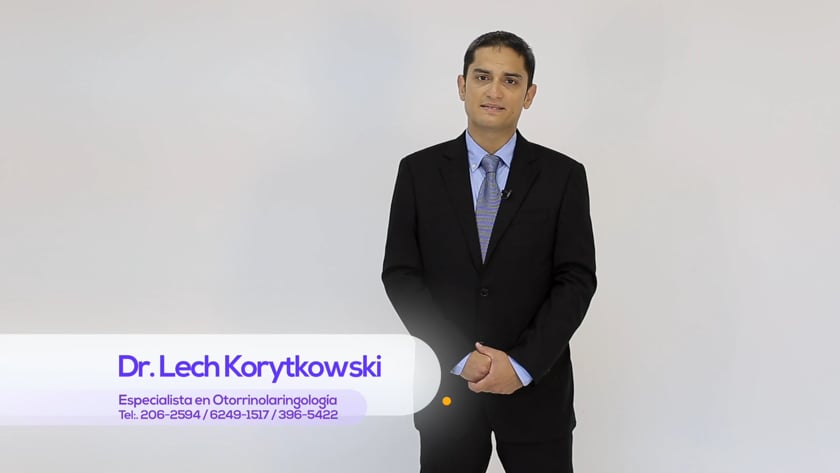 Loud snoring and its causes
Here are some of the many reasons that may cause a person to snore during sleep:
By understanding these causes, the need to visit our ENT specialist can be considered in order to find a solution to snoring and, at the same time, to define if you suffer from sleep apnea or not.
Frequently asked questions about snoring
Dr. Lech is an otolaryngologist in Panama ready to help you regain your quality of life and breathe better
Testimonials from Dr. Lech
LAURA RUIZ RUIZ
2022-06-21
La verdad mi hija y yo nos sentimos muy bien atendidas por el el dr. Lech, estamos siguiendo el tratamiento lo cual ha estado haciendo un buen efecto en ella y mejorando su calidad de vida. Muy agradecida siempre!!!
Excelente Dr. Muy amable y excelente atención..lo recomiendo.
Xiomara Pinillo
2022-05-19
Buen Dia Esperando todo se encuentren bien.- Lo que puedo comentarle es q el Dr. Lech es una excelente persona, no solo como medico sino como un ser humano, es muy especial en la atencion a sus paciente.- Soy fiel testigo de eso porque lo he vivido y he escuchado de otras persona y colegas. Bendiciones a tod@s.-
Michel Guerrero
2022-04-25
Excelente su atención, muy empático y atento, muchas gracias, lo recomiendo.